Other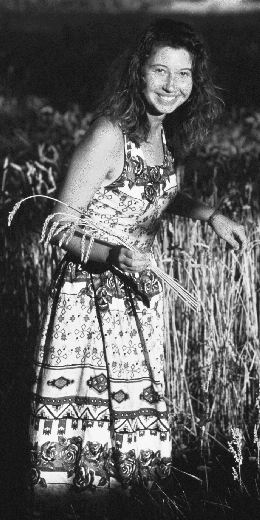 Some personal info: I was born in Yugoslavia on the 28th of June, 1970. I grew up in a quiet town called Novi Sad, which features the oldest beach on Danube, the most enjoyable fortress from Hapsburg monarchy, and three ruined bridges. Novi Sad was a great place to grow up in. So was Vojvodina - it is flat and agricultural, but beautiful, friendly, slow and culturally confused in a charming way. Here are some old photos from Vojvodina: around 1920-1950, from my father's home village Petrovo Selo, and my mother's home town Becej.

I was a Hungarian minority in this area, but it never mattered. Yugoslavia was in general a good place to be, from what I could see of those 17 years I've lived there, and from what I've learned about life by living in other places. But that's changed.

My family lives in Oslo, Norway. I have lived there from 1988 to 1997, and then again from 2004 until now; I studied and worked and skied and slowly became Norwegian. Norway is beautiful and very kind; probably one of the very few places on Earth where the majority of people seriously believe in fairness and equality. It is also a paradise on Earth in the summer, an absolute must see. As for the winter: it is still beautiful, but you really have to be fond of the snow to enjoy the many months of it.

Between 1997 and 2002 I was at Oxford University, where I did a PhD. I also worked as a lecturer and a tutor at the Department of Computer Science and at Oriel College and some other places as well. My academic publications from this period are here. I finished my PhD in April 2001.

Oxford has an amazing architecture and even more amazing set of people. Lots of interesting traditions, dinners and gowns. During my PhD, I spent several months as a visiting researcher, working for Digital Corporations System Research Centre in Palo Alto, doing development on algorithms and web software; working on a research project at the Chinese Academy of Science in Beijing; and as a professor, managing an academic programme at Dar al Hekma, the first private female university in Saudi Arabia. Around this time, I have been awarded a Prize Fellowship at Magdalen College at Oxford Univeristy, a true aesthetic and academic paradise if there ever has been one. It was a wonderful setting for intellectual work, with inspiration around every corner (and there are many corners in old colleges in Oxford).

In 2003 I did a one year MBA program at the school Insead in France, and I spent this year partly in Fontainebleau and partly in Singapore, between the two Insead campuses. Insead was a highly rewarding and intense experience, much recommended.

I have been back in Norway since 2004, working as a Vice President of Product Marketing in the software company Fast Search & Transfer. Some of my publications from this period are here. From 2008 to 2011 I have been working for Microsoft as a Director of Business Management.

Since 2011 I have been working as an investor and startup advisor, from my own company TechnoRocks.

In addition, I now serve on several company boards, among others: The Norwegian Lottery, The North Alliance, Syncron International, Enoro, and Academedia.

I am also on the corporate assembly of Telenor, on the board of Transparency International in Norway, and on the Technology Council og Norway. In the past I have served on several other boards, among others, on the board of directors for Statkraft, Aschehoug, Making Waves, Opera Software ProfDoc, DataRespons, Norman, Sonitor, Integrasco, The Performance Group, Dagbladet, and GeoKnowledge.

Andreas and I have four children: Sander, Thomas, Maia and Anja. Sander and Thomas were both born on May 8, Sander in 2007 and Thomas in 2009. Maia was born on September 28 2010, and Anja on March 4 2013.

The photo-links below are intended for my friends scattered around the world. Most of them contain large images and may take some time to download. The highligted ones are the most interesting ones.